His website calls him: Songwriter, Poet, Storyteller.

Rob McHale is a North Carolina-based Folk-Americana artist whose songs can take you through a small town, down a dirt road or on an historical journey - and bring you back home again. His extensive travels and hands-on folk experience have helped to develop a deep link to Roots and Americana music.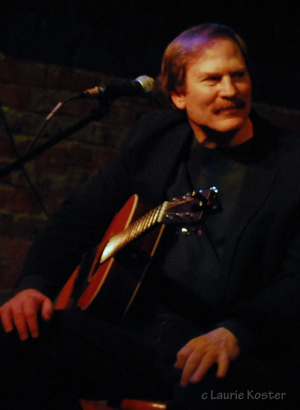 A two-time nominee for folk artist of the year in the Charlotte Music Awards and a finalist in Dallas Songwriters Association competitions, McHale also has received honorable mention in songwriting contests run by American Songwriter Magazine and Billboard. He's been described as 'a socially conscious writer with intelligent lyrics' (Randy Walker, WSGE-FM, Dallas, NC), while Christopher Anderson, writing about McHale's 2010 debut release, 'Company Town', for Seattle, WA-based Victory Music, declared: "I hear shades of Neil Young, JJ Cale and many of the best writers of our generation." Rob lists as his influences: Crosby, Stills, Nash & Young, Townes Van Zandt, Bob Dylan and Doc Watson.

Rob performs solo, with his brother Pat on harmonica, Mike Alicke on guitar / mandolin and backing vocals and Frank Berridge on bass and backing vocals. In addition to performing throughout North Carolina and the SouthEastern U.S., McHale hosts the Summit Coffee Songwriters Showcase in Davidson, NC that features local, regional and touring artists.
-----

1. "Surrounded Again (General Custer)": The album opens with the well-known story from a dark day in history, told in a rare perspective without choosing sides, as the General is addressed directly: "General Custer, will you take a look around us...". Historian Michael Donahue says: "This is the best song I have heard about Custer, and I have heard them all." David Johnson plays particularly beautiful fiddle parts on this track.
Rob: A song about General George Custer's Last Stand at the Battle of the Little Big Horn in Montana as related by his brother and aide-de-campe Captain Thomas Custer and others.

2. "Back Home": A very pretty nostalgic song, in the style of the early recordings by Jackson Browne; here Chris Rosser plays the piano and Valorie Miller sings harmony to great effect. "We'd love to take you all with us / Back home". Yes, I like that plan! Home sounds like a warm, secure place.
Rob: A reflective song about the pleasantries of life on the farm.

3. "Irons And Chains (Dred Scott)": "Swing that hammer all day long / Work that cotton sing a song / Find that mule and drive him home". Words like these call out for a bluesy sound and Rob understands that very well. His brother Pat plays a gorgeous harmonica, David Johnson adds dobro and Debrissa McKinney echoes her soulful vocals. A very strong song.
Rob: A song about the famous American slave Dred Scott from the Dred Scott Decision issued by the US Supreme Court in 1857. Dred Scott's fight for freedom was watched very closely over the eleven years of court dates and the decision was considered to be a catalyst for the Civil War.

4. "The Castlebar Races": Irish music! I love that sound. Percussion, stringed bass, fiddle and even a tin whistle, it's all there. Rob certainly knows a lot about history, it is one of my interests too, but I don't think I ever heard this story. It is good to reveal under explored facets of the past and Rob does that with empathy. A desire for freedom, it runs through the history of all the countries in the world.
Rob: A song about one of the greatest victories in Irish history. The Battle of Castlebar in 1798. Six thousand British soldiers were poised on the hills around the small town expecting a rout against the town's small militia, when out of the mist rose 2000 French and Irish soldiers. They caught the British with such surprise that the British retreated with haste as far as Athlone on the Shannon River. The Battle was aptly named after the speed at which they were retreating. It is also listed as one of the British top ten military blunders.

5. "Fast Movin' Train": Songs about running away and the need to make a change, they speak to the imagination of many people in every day's life. Unlike the train the song isn't moving very fast and that might be a little missed chance here. The rhythm is real nice though.
Rob: A reflective song about taking chances and embracing life's changes.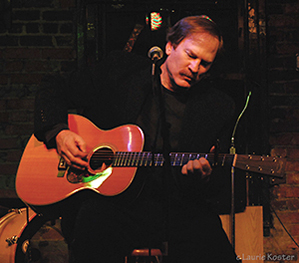 6.
"Mother's Love"
: This delicate and emotional piano ballad is a bit too sentimental for my taste, but I'm sure many people will consider this track the 'heart' of the album. I do like the way this song builds up beautifully toward the end and holds back again, the interplay between piano and fiddle is very effective.
Rob: A song about the strength of Mother's Love.

7. "Fields": The title track. David Johnson plays pedal steel solos here, giving the memory filled song a country feeling. His fiddle, combined with Pat's harmonica and Valorie's harmonies add layers to this fantastic flowing sound. Intriguing might be the right word.
Rob: A reflective song while walking down a dirt road and understanding the history of the cotton fields and those that worked the land

8. "Fire And The Guns": Another absorbing first hand account of a historic event. "Burnin' fields where the cotton grows", this recalls scenes from the classic movie "Gone With The Wind". I love Marie Reid's ghostly vocals, the harmonica is also back, together with an electric slide guitar, played by Mike Alicke. This is my favorite track on the album!
Rob: A song about Sherman's March to the Sea during the American Civil War.
9.
"Old Smoky"
: As a socially conscious songwriter, Rob also tackles subjects like the environment, pollution and corporate greed. Poignant lyrics: "Where the sun would go down / And the rainbows would stay / What did they do to Old Smoky today". Well, they blew off its top. More songs like this, please! Again, beautiful instrumentation.
Rob: A song about Mountain Top Removal Mining.

10. "Wishing Well": This is such a smart song about luck and chances. The coin is speaking! And it wishes us well... closing out the disc.
Rob: A song written from a coin's perspective in a wishing well.
---

Rob McHale is a very good 'old school' folk troubadour and I mean that in the most positive way. He has a nice, relaxed and quiet way of singing and telling his interesting stories. Think Gordon Lightfoot, JJ Cale, David Olney and even -almost namesake- Terry Lee Hale, when he plays his folk ballads.
Rob's sophomore release contains ten tracks in authentic folk style, with a few ingredients from country, bluegrass and rock. Very well played and sung by the various contributors to the album. Don't expect uptempo exuberance, the melodies are catchy in a pleasant rippling way, framing Rob's intelligent and reflective observations.

Before I forget: the CD has beautiful art work too, a painting by David Merck. And there is a booklet with the lyrics plus all the other info.
This will be a treasured addition to any collection of folk music!
-----
Written & compiled by Johanna J. Bodde - February 12th, 2015.
=====